We'd love you to join us at our next Book Club!
The cost of each session is $10; once signed up you'll receive 20% off the book price in-store, as well as loyalty points in our rewards program (equivalent to an extra 10% saving towards future purchases). We'll provide a glass of wine, a cosy atmosphere and good company. You'll bring your insights, sense of humour and inquiring mind.
The sessions are friendly and informal, and hosted by Sarah Stewart, local book enthusiast and editor, with a background in applied linguistics, communications and English-language teaching.
Our next Book Club will be...
The Nickel Boys, Colson Whitehead
Thursday 16th July - 7pm until 8.30pm
Register online here
Thursday 23rd July - 7pm until 8.30pm
Register online here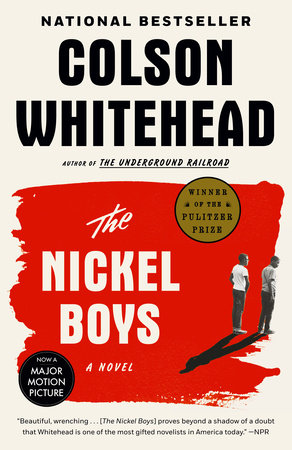 Sessions run from 7pm to 8.30pm, and bookings are made on a month-to-month basis, so your level of commitment is entirely up to you.
Places are limited, so please book online.
Alternately, you can contact us on 5962 1871 or hello@versobooks.com.au